Stress Management: The Decompression Session
This engaging seminar is designed to increase workplace wellness and productivity. Participants learn practical skills to manage their stress using a myriad of lessons, discussions and practice sessions.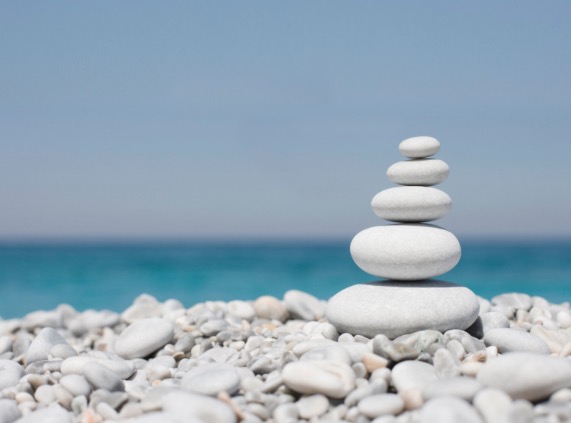 "Chronic stress is an unsustainable strategy – for individuals, departments and companies. Let me walk you through a process to pinpoint your stress 'hot spots' and find solutions tailored to the needs of your group. You are guaranteed to walk out of the session with tools you'll want to put into practice immediately."
Stress management delivers:
Increased morale and decreased absenteeism
Improved employee health and decreased healthcare costs
A solution for the over 40% of employees who say they need training on this topic
Overview
Stress is a pervasive workplace problem. That's why stress management is an essential skill for a productive career. Whether you are a business owner wearing more hats than you can count or an employee juggling multiple deadlines, without the skills necessary to manage daily workplace pressures – performance suffers. The consequences of stress levels left unchecked include disappointing project outcomes, compromised work relationships and burn out.
The Stress Management Essentials Seminar provides the insights, strategies and proven techniques necessary to resolve a host of workplace stress-inducing problems. Participants will do a stress assessment to identify their "hot spots." We'll pay special attention to the stress-spiking issues of time management, health habits, communication mistakes and perfectionism. We'll examine each individual's unique stress response and practice skills to find a healthy equilibrium.
If you'd like to reap the rewards that stress relief can deliver to all aspects of your career and life, you won't want to miss this powerful seminar.
Learning Objectives
Clarify the difference between good and bad stress
Restore a big-picture perspective on what matters most
Introduce communication techniques to bypass unnecessary misunderstandings
Apply priority and time management techniques to daily scheduling
Practice proven breathing, imagery and attitude-shifting techniques
Who Will Benefit:
Employees Experiencing Burn Out
Professionals in High Stress Roles
All Managers and Supervisors
Human Resource Professionals
Business Owners
Optional Topics
Overview
Stress Inventory
"Good" vs. "Bad" stress
Physical, mental and emotional symptoms of stress
AHA Method of stress relief
Big Picture
Finding perspective within the chaos
Wheel of Life exercise
Values identification process
Priorities and time management
Stress Release Best Practices
Breathing and imagery techniques
Lowering blood pressure at will
Worry cures to improve optimism
Attitude adjustments
Energy Boosting Rituals
Food and hydration solutions
Sleep and its affect on productivity
Exercise and the mind/body connection
60 second stress busters that work

Next Steps

Tools for making stress management sustainable
Goal setting that decreases stress – rather than adding burden
The B-E-S-T model for setting stress relief goals
Instructor – Jean Franzblau
Jean Franzblau has sixteen years of experience delivering high impact, high-energy programs that help companies manage a variety of stressors. She has presented in eight countries with audiences of up to three hundred people for industries including non-profit, law, entertainment, technology, government, health care, recruiting, hospitality, education, financial services and real estate. Repeat clients include Wells Fargo, Kaiser Permanente, United States Marine Corps and Stanford University.
Jean received her B.A. with cum laude honors at UCLA in Communications and Business Administration. She continues to hone her craft with the Association for Talent Development and has served on that organization's Los Angeles board. Jean has facilitated stress management programs for businesses and at retreat centers across California.
Contact Jean