How to Give and Receive Feedback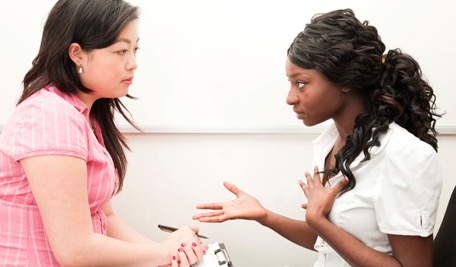 This webinar will help you tackle one of the biggest challenges in the workplace – giving and receiving feedback. Giving feedback badly can create problems and headaches. Whether you're a manager needing to improve the performance of a direct report or an employee wanting to address problem behavior of a colleague, your capacity to give tactful feedback is an essential business skill. Similarly, receiving feedback inappropriately can limit the career success of even the most talented professional. You can sharpen your diplomacy skills with the proven tips, tricks and techniques presented in this webinar. The session is guaranteed to be a powerful addition to your communication toolbox.
Learning Objectives
Use the O.A.C.A. method for delivering feedback tactfully
Practice using "I' language when giving feedback to diminish defensiveness
Demonstrate listening skills to significantly decrease misunderstandings
Receive constructive feedback with dignity and professionalism
Deliver positive feedback to increase employee morale by leaps and bounds
Who Will Benefit From This Webinar
All Managers and Supervisors
Team Leaders
Small Business Owners
Human Resource Professionals
Employees seeking improved communication skills
Presenter – Jean Franzblau
Jean Franzblau is a seminar leader and training consultant with over fourteen years of experience delivering high impact, high-energy programs. She has presented in six countries with audiences of up to three hundred people for industries including technology, manufacturing, law, government, healthcare, recruiting, hospitality, education, financial services, non-profit, and real estate. Her clients include Wells Fargo, Kaiser Permanente, United States Marine Corps and Stanford University.
Jean received her B.A. with cum laude honors at UCLA in Communications and Business Administration. She continues to hone her craft with the Association for Talent Development and has served on that organization's Los Angeles board. Her specialties include leadership, communication and stress management.


Contact Jean